No matter how big or small, we can assist you with translations from Thai to English, English to Thai, and a range of other language pairs.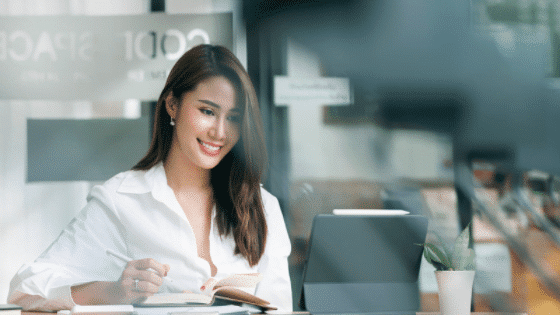 High-Quality Translations For Any Purpose
Whatever your translation needs, our team of expert translators can assist you in creating clear, understandable, and professional translations at affordable rates.
eBooks are a hugely popular format of digital books sold across multiple platforms online. Translating your eBook into two or more languages exposes the content to millions of new readers, helping to boost your sales and reach new audiences. 
In Thailand, tourism is a hugely important market for bars, clubs, restaurants, and other dining places. Ensuring the correct translation of menus is essential for everyone to understand what you offer and increase the number of foreign visitors to your establishment. 
School Learning Materials
With English taught among Thai students of all ages, school learning materials in correct and proper English is essential. Whether it is a worksheet, exam, book, or another form of learning material, we can assist with the translation to and from English.
Displaying your store signs and posters in dual languages can lead to more foot traffic and sales. We can assist not only with the translation of signage and posters but also with the design, formatting, and layout. Don't leave the translation to chance!
Professional Translations For Any Industry
No matter what your translation requirements, Sawadee Translations is the solution for your needs! 
We can assist with the translation of almost anything, including:
What You Can Expect From Our Service
Business translations require a number of skills to ensure they accurately reflect the information of the source document. When using Sawadee Translations, you can enjoy many benefits.
01 Discounted Rates
We offer significant discounts for monthly contracted clients who reach higher word limits per month. Let us know your needs today.
02 Fast & Accurate
All of our translations are completed to the highest standard with every translation proofread by a native speaker of the target language.
03 Account Manager
Business clients are connected to a dedicated account manager who speaks both Thai and English to ensure all their needs are met.
We Work With Brands You Trust
100's of companies, universities, and individuals trust our translation service.
We Pride Ourselves On Exceptional Quality
Allow our expert translators to assist you with Thai to English translations and English to Thai translations for a broad range of document types. Each translation is checked twice for flow, style, and accuracy by a native speaker of the target language.
Feedback from Our Customers