Website Localization & Translation Services
Reach a wider audience by publishing your website content in Thai, English, and other languages. Multi-language websites can significantly increase website visitors, leads, and sales.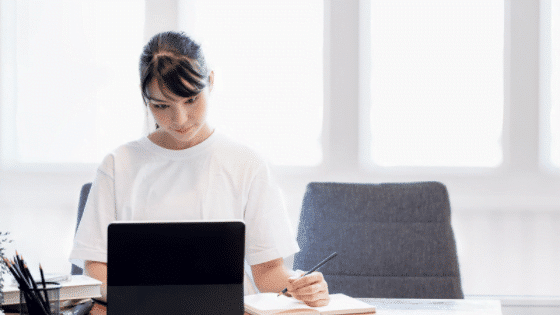 Why Translate Your Website Or App?
There are many reasons to translate your website or mobile application including an increase in search visibility, more website traffic, a rise in conversions and sales, and the ability to reach a whole new audience.
Ranking your website organically is essential in today's online world. At Sawadee Translations, we understand the importance of translating content that is not only engaging but also includes keywords and structure that helps your multi-language website rank on major search engines.
Engaging Content Translation
You want engaging, user-friendly translated content on your website and that's exactly what you get with our Thai to English or English to Thai website localization service. Keep your website visitors engaged whether they are browsing your company profile, products, or blog content.
Increase in website traffic
Dual language websites receive an instant boost in organic traffic as they offer content that appeals to users in two or more languages. Websites that have content in both Thai and English average up to 60% more visitors than those which feature only one language. This is essential for any website owner whether you are running a blog, business, e-commerce platform, or any other website type.
Better visibility on search engines
Organic traffic is the most valuable asset of any website. One of the best ways to increase search engine visibility and organic traffic is by publishing your website in two or more languages. Websites that offer content in both Thai and English appear on search results for key terms and keywords of both languages. Naturally, this leads to more visibility online, more clicks to your website, and more conversions.
Professional Website Localization and Translations
At Sawadee Translations, we go beyond just localizing your content. Our technical team is experts at translating websites, including technical setup and maintenance. If you don't know where to start we can take care of everything to localize your website. 
We can handle a wide range of content and website types on multiple platforms and CMS. 
What You Can Expect From Our Service
Website translations require a number of skills to ensure the translated content accurately reflects the information of the source document. When using Sawadee Translations, you can enjoy many benefits.
01 On-Site Translations
Don't worry about copying all of your content to a Word document for translation. We are experts in handling translations via your CMS.
02 File Translations
Have a custom-built website? We can translate your PHP, HTML, XML, or other source files while maintaining the original layout and formatting.
03 Customer Service
We pride ourselves on exceptional customer service and offer a range of technical support options when translating your website.

We assisted Proofreading Asia with the setup and translation of their website from English to Thai. Since translating, they have witnessed a 140% increase in organic traffic. 
We worked closely with luxury, private tour company TipTop Travel to implement dual language content in English and Thai resulting in a huge reduction in the bounce rate on the website. 
We assisted this high-end lingerie brand with the translation and implementation of all content from Japanese to English and Thai, increasing their sales by more than 150%. 
We Pride Ourselves On Exceptional Quality
Allow our expert translators to assist you with Thai to English translations and English to Thai translations for a broad range of document types. Each translation is checked twice for flow, style, and accuracy by a native speaker of the target language.
Feedback from Our Customers